(English version below)
Über Sebastian
Seit 2004 steht der gebürtige Hesse Sebastian Barwinek als Folksänger und Singer-Songwriter auf deutschen und europäischen Bühnen. Neben Auftritten mit seinen Bands Green Highland, The Hoodie Crows und Fánaí ist er auch als Solo-Künstler unterwegs. Sebastian singt nicht nur traditionelle Lieder aus Irland, Schottland, Neufundland und England sondern auch selbstgeschriebene Stücke, die stark von der keltischen Tradition des Geschichtenerzählens beeinflusst sind. In die Arrangements fließen seine umfangreiche Kenntnis der keltischen Liedtradition, sowie Einflüsse aus Rock und Pop mit ein.
"Mir ist wichtig, Lieder zu Gehör zu bringen, die einerseits einen deutlichen Gegenwartsbezug haben, andererseits aber in der keltischen Tradition verwurzelt sind!" - Sebastian Barwinek
Bühnenerfahrung konnte Sebastian schon sammeln, bevor er mit seiner Gitarre zum ersten mal irische Lieder zum besten gab. Er war Mitglied in diversen Theaterproduktionen und trat zu vielerlei Gelegenheiten mit komischen Texten auf, bevor er die Liebe zur keltischen Musik entdeckte. Das motivierte ihn umso mehr, die Gitarre zu erlernen, was er unter Andreas Dieruff mehrere Jahre tat. Dem traditionellen Material gesellten sich schnell erste eigene Stücke hinzu, die er meistens in englischer Sprache verfasst. Für Green Highland, Heiter bis Folkig und zuletzt Fánaí hat er eine Vielzahl von Liedern geschrieben, die meist zwischen keltischer Folklore und deutschem Liedermachertum changieren. Dadurch grenzt er sich von denjenigen Folksängern ab, die sich komplett auf die Interpretation fremden Materials verlegt haben.
Seit Beginn seiner Karriere ist Sebastian auf diversen renommierten Festivals der Folk- und Mittelalterszene aufgetreten (u.A. Folk-Im-Schlosshof, Festival Mediaval, MPS, Folkival) und hat neben Deutschland auch Luxemburg, Irland, England und Österreich mit seiner Musik bereist. Im Jahre 2013 entschied sich Sebastian aus der Band Heiter bis Folkig, die er 2005 mitbegründet hatte, auszusteigen, um in Zukunft mehr Zeit für seine anderen Projekte zu haben. Im Jahr 2015 steht eine ausgedehnte Tour mit seinem 2014 gegründeten Duo The Hoodie Crows durch England und Schottland ebenso auf dem Plan wie einige Termine mit seinen anderen Projekten. Sebastian lebt mit seiner Frau in Büdingen. Wenn Sie immer auf dem Laufenden bleiben wollen, was Sebastians momentane Projekte angeht, abbonnieren Sie einfach den Newsletter. Für Buchungsanfragen oder andere Fragen kann das Kontaktformular verwendet werden.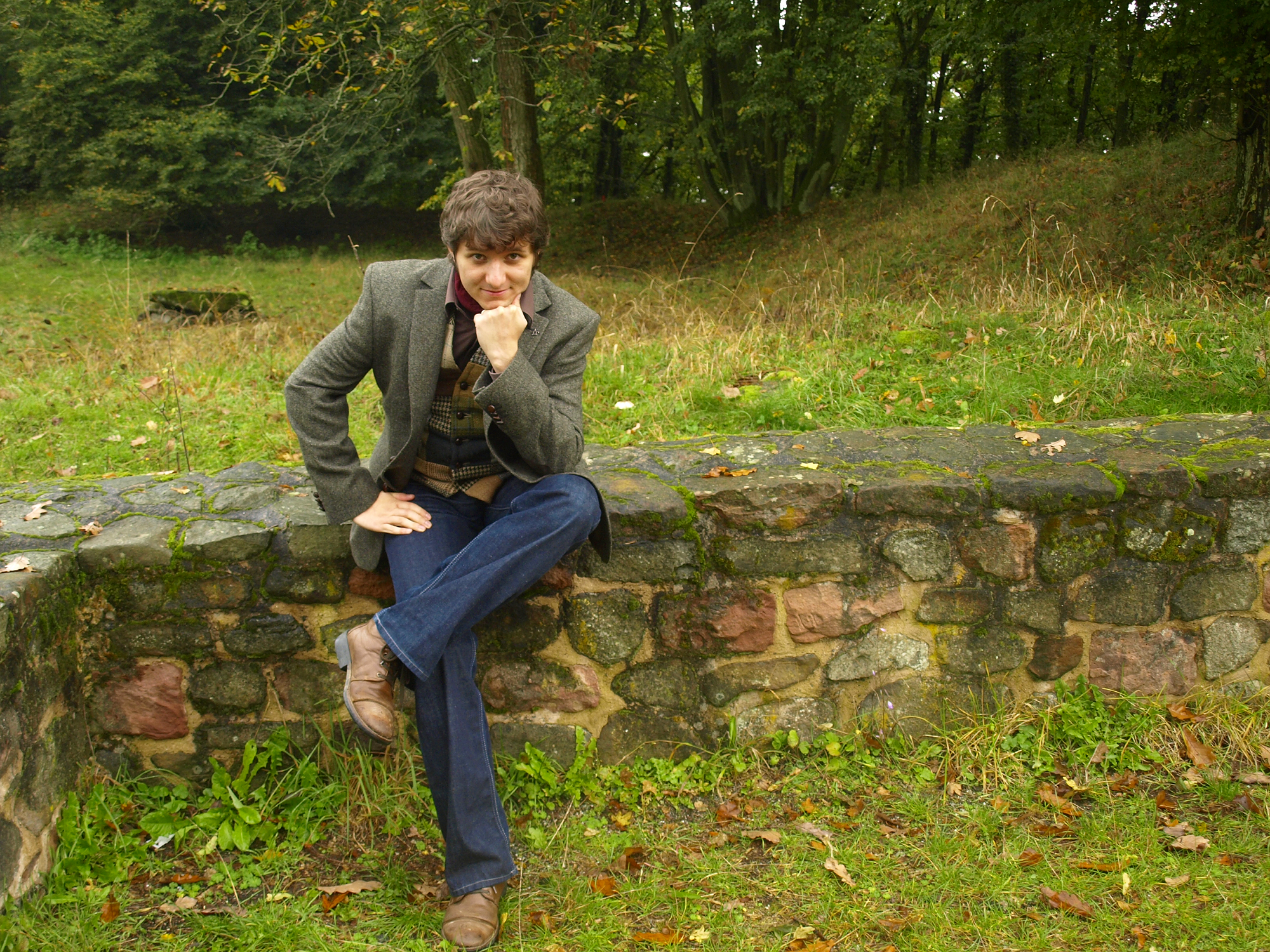 Photo: Anne Wehnert-Barwinek
About Sebastian
Folk-Singer and Singer-Songwriter Sebastian Barwinek has been touring with his various bands (the most recent ones being Green Highland, Fánaí and The Hoodie Crows) and as a solo-performer since 2004. His extensive travels have carried him and his music on stages throughout Germany and Europe with an ever-increasing number of musical friends and fans. Apart from singing traditional songs from Ireland, Scotland, England, Newfoundland and his native Germany, Sebastian is constantly working on his original material, honing his craft as a songwriter. These songs are strongly influenced by the celtic tradition of story-telling, even though his arrangements draw from numerous musical styles (rock, pop and jazz being only the most obvious ones).
 
"What is important to me is to create songs that have a contemporary appeal while being grounded in the celtic tradition!" - Sebastian Barwinek
 
Sebastian has had the possibility to earn stage experience with performing comical texts in various situations and being a part of numerous stage productions long before he first played celtic songs. As soon as he discovered his love for the music of Ireland and Scotland his motivation to learn the guitar sky-rocketed, making the years of studying under local guitar hero Andreas Dieruff worthwhile. Soon the traditional material was augmented by his own songs which he mostly writes in English. The songs he penned for his bands Green Highland, Heiter bis Folkig and, most recently, Fánaí can be classified as a mixture of celtic folk and the music of German singer-songwriters. This addition of originals sets Sebastian apart from all those folk-singers who have concentrated on presenting traditional music.
Since the start of his career, Sebastian has played on various well-known festivals (among others: Folk Im Schlosshof, Festival Mediaval & Folkival) and has shared the stages in Germany, Luxembourg, Ireland, England and Austria with many dear colleagues. In 2013 he decided to leave his medieval-folk-band Heiter bis Folkig to spend more time on his other projects. 2015 will see an extensive Easter tour for his duo The Hoodie Crows and various other appearances of Green Highland and Fanaí as well as his solo-performances. If you want to stay up to date with the latest news, simply sign up to the mailing list! For booking or any other enquiries please use the online form under Kontakt.
Pressestimmen - What Others Say
"On first hearing Sebastian perform his own songs, I was struck by three things: his willingness to be open, emotionally; his distinctive voice (both in live performance, and his voice as a songwriter), and his ability to create melodies that sound like they've always existed."
Kim Edgar
, Cara
"Handwerklich sauber eingespielt und mit einem breiten musikalischen Spektrum kann man sich ganz entspannt die Kopfhörer aufsetzen und genießen. [...] Gleich das erste Lied "Black Is The Color" stimmt einen durch einen wunderbaren Gesang ein, aber dann wird die [CD] immer stärker und abwechslungsreicher. Abseits der gehypten Bands aus der akustischen Ecke eine schöne Abwechslung für das CD-Rack und den Player!"
Celtic Rock Radio
über die CD 'Stay Afloat'